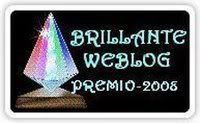 Thanks so much sis
Jeng
for the award.
Rules of this award are :
1. Put the logo on your blog.
2. Add a link to the person who awarded you.
3. Nominate at least 7 other blogs.
4. Add links to those blogs on yours.
5. Leave a message for your nominees on their blogs
I am awarding this to:
Mec
- for being passionate on motherhood
Jacq
- for being my "idol" in digiscrapping...man, i can only look and admire at the LOs. haha.
Wella - for the comical antics
Concon
- for being my soul sister